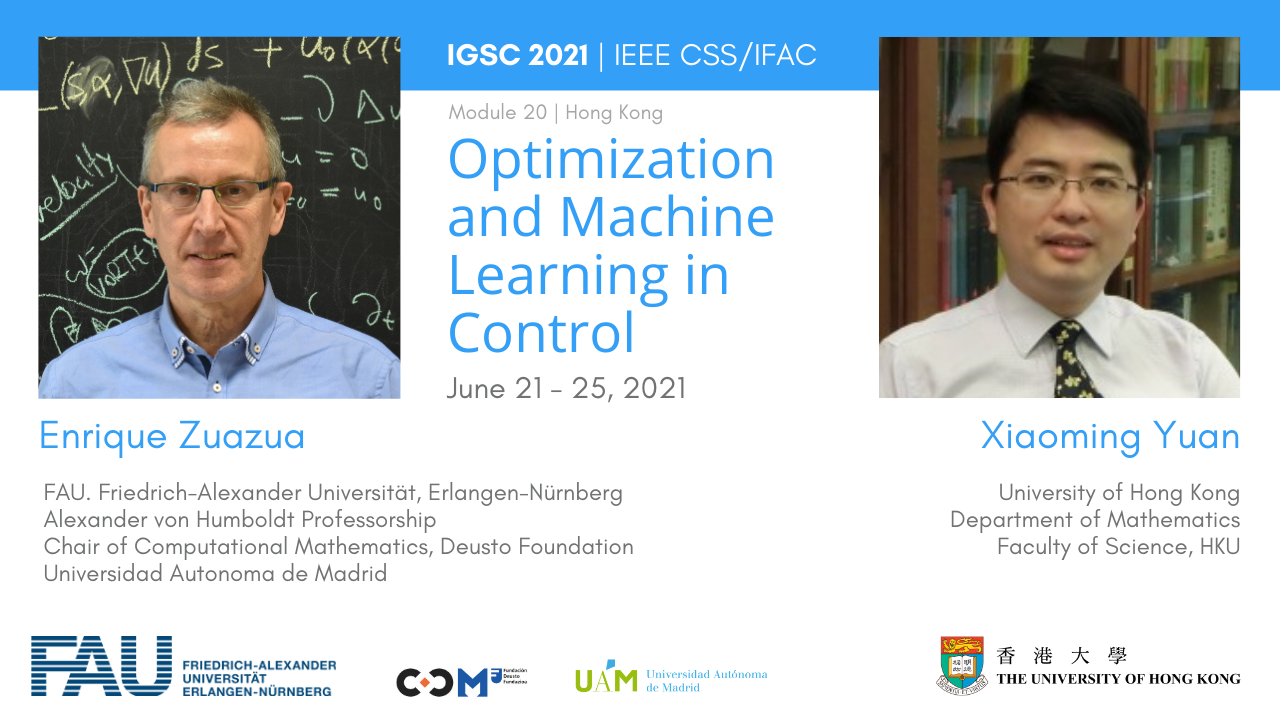 International Graduate School on Control, EECI-IGSC-2022
This year the EECI – European Embedded Control Institute and IEEE CSS and IFAC organized the International Graduate School on Control 2021, has been postponed to 2022.
Our Head
Enrique Zuazua
(Friedich-Alexander-Universität, Erlangen-Nürnberg) will be talking there on the Hong Kong 20th Module with Xiaoming Yuan (University of Hong Kong) about: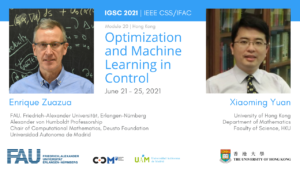 M20 | June 21 – 25, 2021
This program is organized by EECI every year with independent modules of different topics about network and control. Every module is 3 ECTS, 21 hours/week and is eligible for Master degrees credits (second year) and Scientific thesis modules.